Lomanco Turbines TIB14 Brown
Separate turbine head for installation onto new or existing 14" pipes.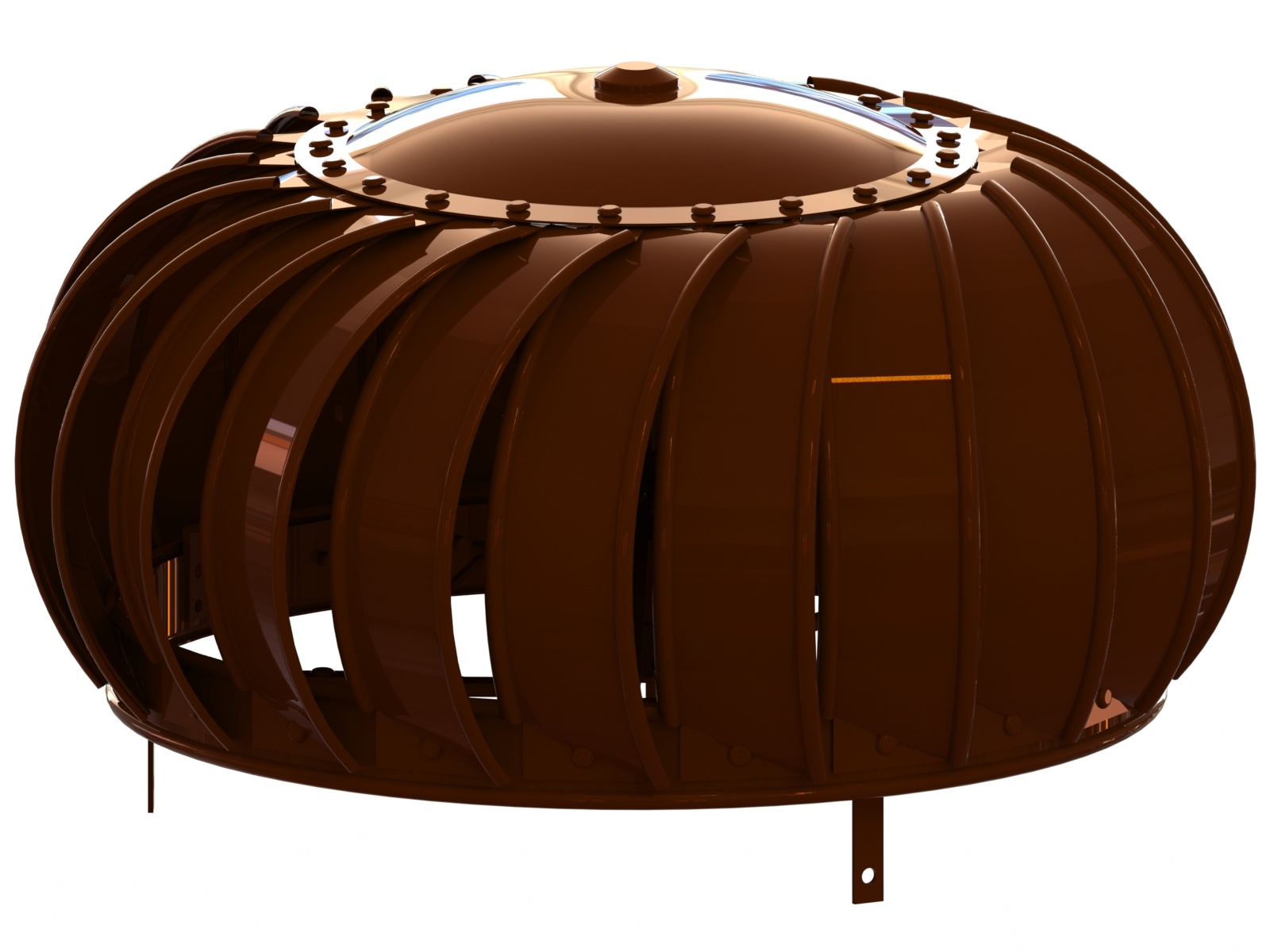 Features & Benefits
Extends the life of the roof structure by exhausting damaging heat and moisture from attic space
Wind powered turbine maximizes ventilation capacity while geared towards going green
For installation onto new or existing 14" pipes
Permanently lubricated upper and lower ball bearings that ensure long life and no maintenance
All-aluminium rust-free construction
Rigid spider-type structure
Easy installation
Tested to withstand winds of 110 m.p.h.
21 air-foil curved vanes with rolled vane edges to deflect water
Lifetime warranty for residential use
Calculating ventilation
Ventilated area
Units needed
Wind speed
Exhausted air (m/3)
In the box
Turbine head
Screws
Installation Guide
Our tip
The 14" Lomanco turbine moves 37% more air than the 12".
Price list
Lomanco Price List
File size: 851.40 KB
Want to place an order?
Need help?
Installation
Installation Guide
Installation Guide TIB and TEB turbine
File size: 1.41 MB
Documents for download
RIBA Approved Presentation - Wind Powered Ventilation
File size: 2.04 MB