Lomanco Turbines Set ENERGO EVL3410 BEB14
Lomanco ENERGO –automatic roof ventilation The Lomanco ENERGO system retains its original function – ventilation for roofs, roof decks, attics and interiors whilst at the same time it can guarantee the minimum performance that is required by the user. This ventilation system no longer depends on a single source, wind power, it can also be driven by electricity. The LOMANCO 14" turbine is supplemented by an intelligent control unit and an additional electric ventilator with a gearbox that can assist turbine rotation during adverse weather conditions. The auxiliary motor has overload protection and slow start, so there is no damage due to frequent switching. In the absence of wind energy to rotate the turbine, the Lomanco ENERGO system's control unit will switch to electricity as a power source. The drive system is fitted with a one-way bearing (freewheel clutch) to ensure that there is no engine and gearbox damage in the event of extremely strong wind.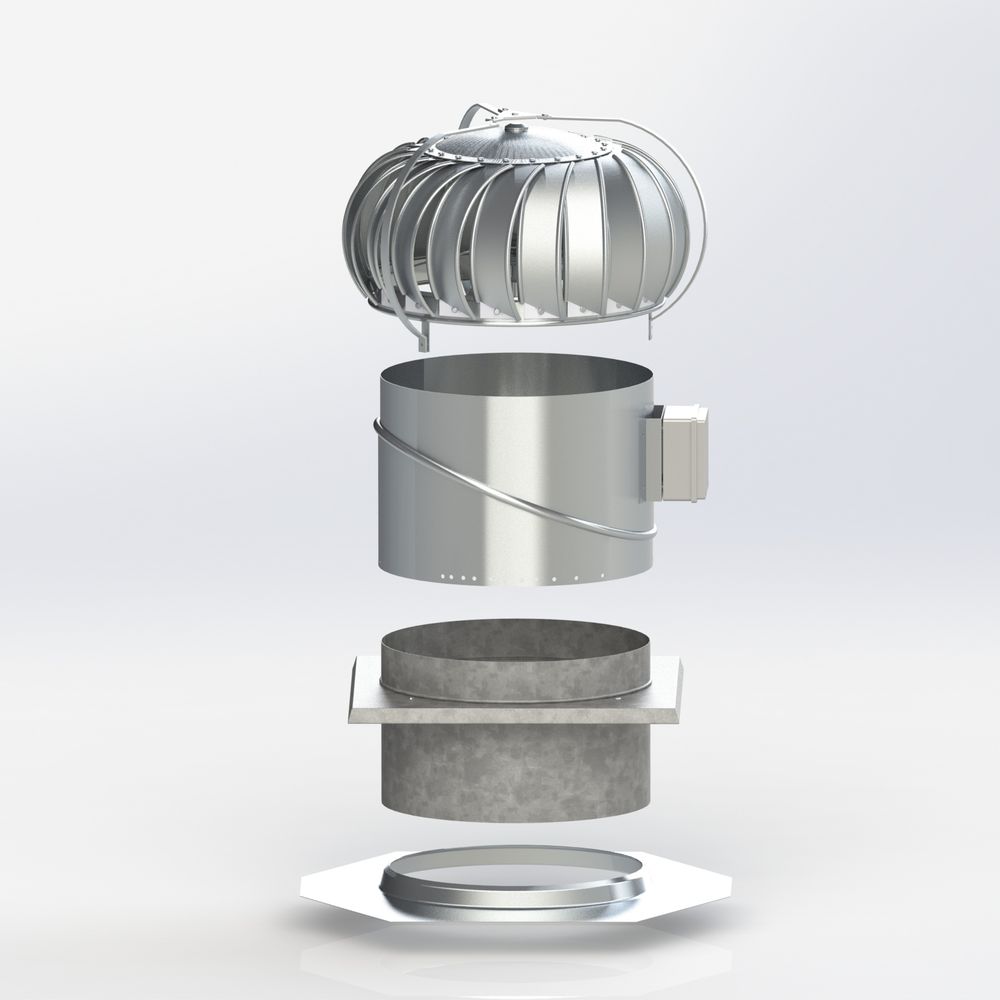 Features & Benefits
Externally braced turbine BEB 14"
High quality electric ventilator EBM Papst
Guarantees constant performance
Intelligent control unit
Supplied with electrical box for easy installation
Low electricity consumption
Manual or electronic switching
Optional sensor connectivity (humidity, CO2, PIR) or timer
Popular solution for apartment houses
Dimensions
Max. back pressure
200 Pa
Max. ambient temp.
-40°C to +80°C
Sound pressure level
73 dB (A)
Flat roof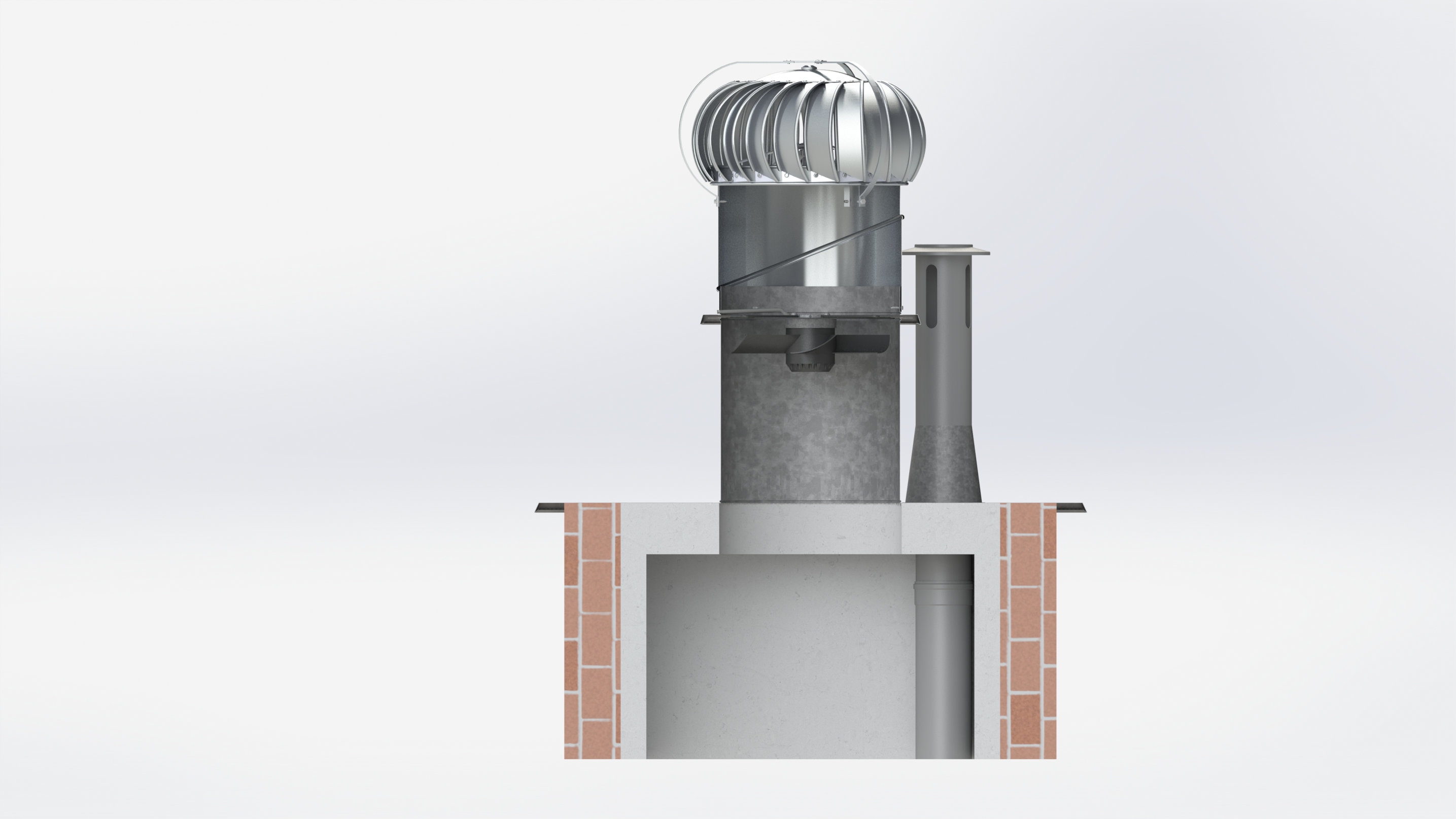 In the box
Reinforced turbine BEB14
Adjustable neck
Electric ventilator
Control unit
Octagonal base
Screws
Installation Guide
Our tip
Why use Lomanco turbines instead of a central electric ventilator?
The current system usually installed in apartment buildings uses a central electric ventilator for ventilation. The central electric ventilator is controlled from each flat. A vent switched on in one flat puts forced ventilation into operation in all the flats connected to the ventilation shaft. Activating a central ventilator is noisy and resonates on every floor. Another disadvantage is the fact that the electric ventilator can be switched on at any time of the day or night. Other major drawbacks include frequent breakdowns and the need for maintenance.
Price list
Lomanco Price List
File size: 851.40 KB
Want to place an order?
Need help?
Installation
Installation Guide
Installation Guide BIB and BEB turbine
File size: 2.84 MB
Documents for download
Datasheet - EVL3410
File size: 333.07 KB
Installation Guide TIB and TEB turbine
File size: 1.41 MB
RIBA Approved Presentation - Wind Powered Ventilation
File size: 2.04 MB