Lomanco Turbines Set 2x TIB14 + Base + Splitter
This set is suitable for case, where one turbine is not strong enough to provide sufficient ventilation. Typical uses for this set are multi storey buildings (7 plus storeys). The set contains 2 of the most powerful Lomanco TIB 14" turbines in aluminium, a splitter and a square base. The base and splitter are made of galvanized steel.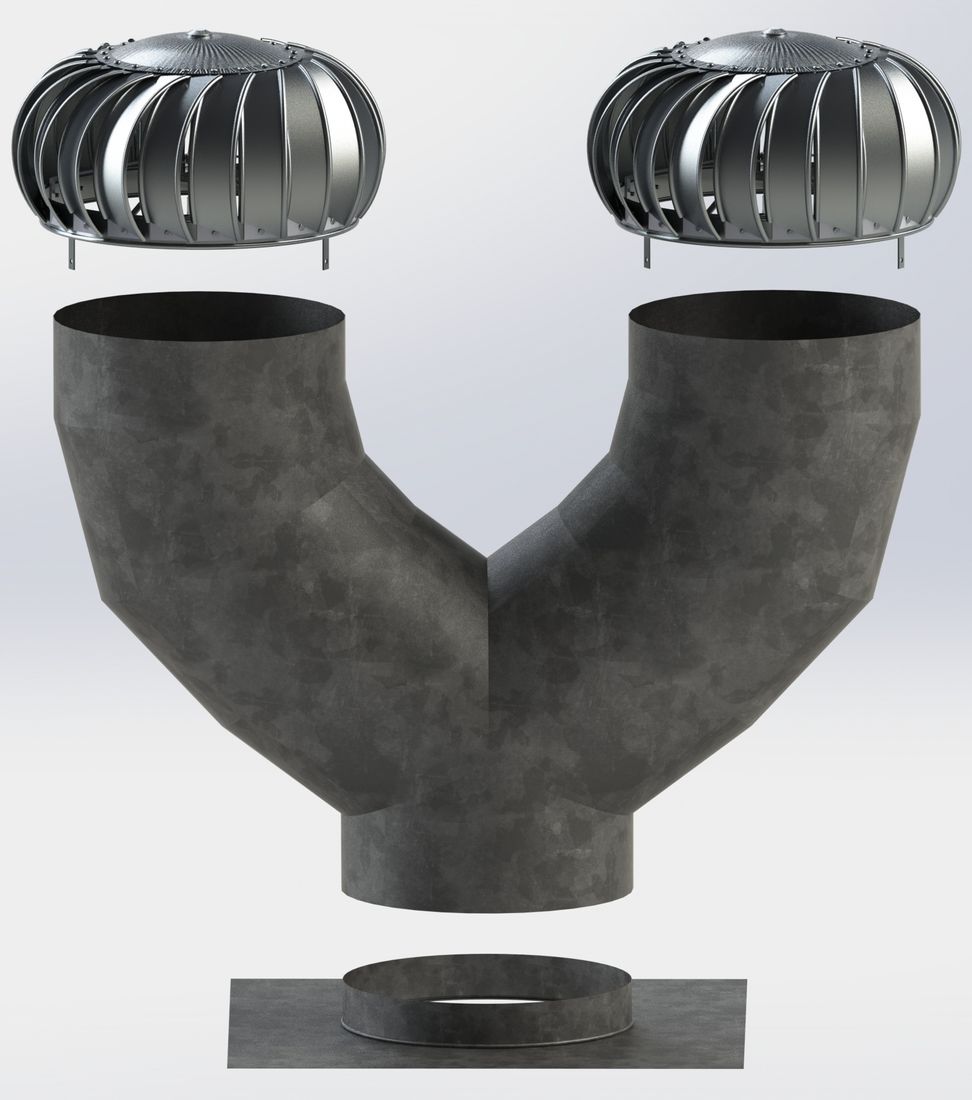 Features & Benefits
Using two turbines fitted on one outlet increases the ventilation rate
Splitter and base are made of galvanized steel
Lomanco turbines - Lifetime warranty
In the box
2x tubrine TIB14
Splitter
Square base
Screws
Installation Guide
Our tip
Lomanco turbines are a perfect substitute for electric ventilators – low acquisition costs and zero operating costs ensure high savings. Use of Lomanco turbines ensures a true draft in the shaft and prevents the odours from individual apartments mixing.
Price list
Lomanco Price List
File size: 851.40 KB
Want to place an order?
Need help?
Installation
Installation Guide
Installation Guide TIB and TEB turbine
File size: 1.41 MB
Documents for download
Installation Guide BIB and BEB turbine
File size: 2.84 MB
RIBA Approved Presentation - Wind Powered Ventilation
File size: 2.04 MB