Lomanco Turbines Set TIB14 + Base + Extension 50 cm
This set is suitable on cases where the turbine must be placed above the surface of the roof to catch sufficient force wind power. The set consists of the most powerful Lomanco TIB 14" turbine, in the aluminium version, a 50 cm extension part and a square base. The base and extension are made of galvanized steel.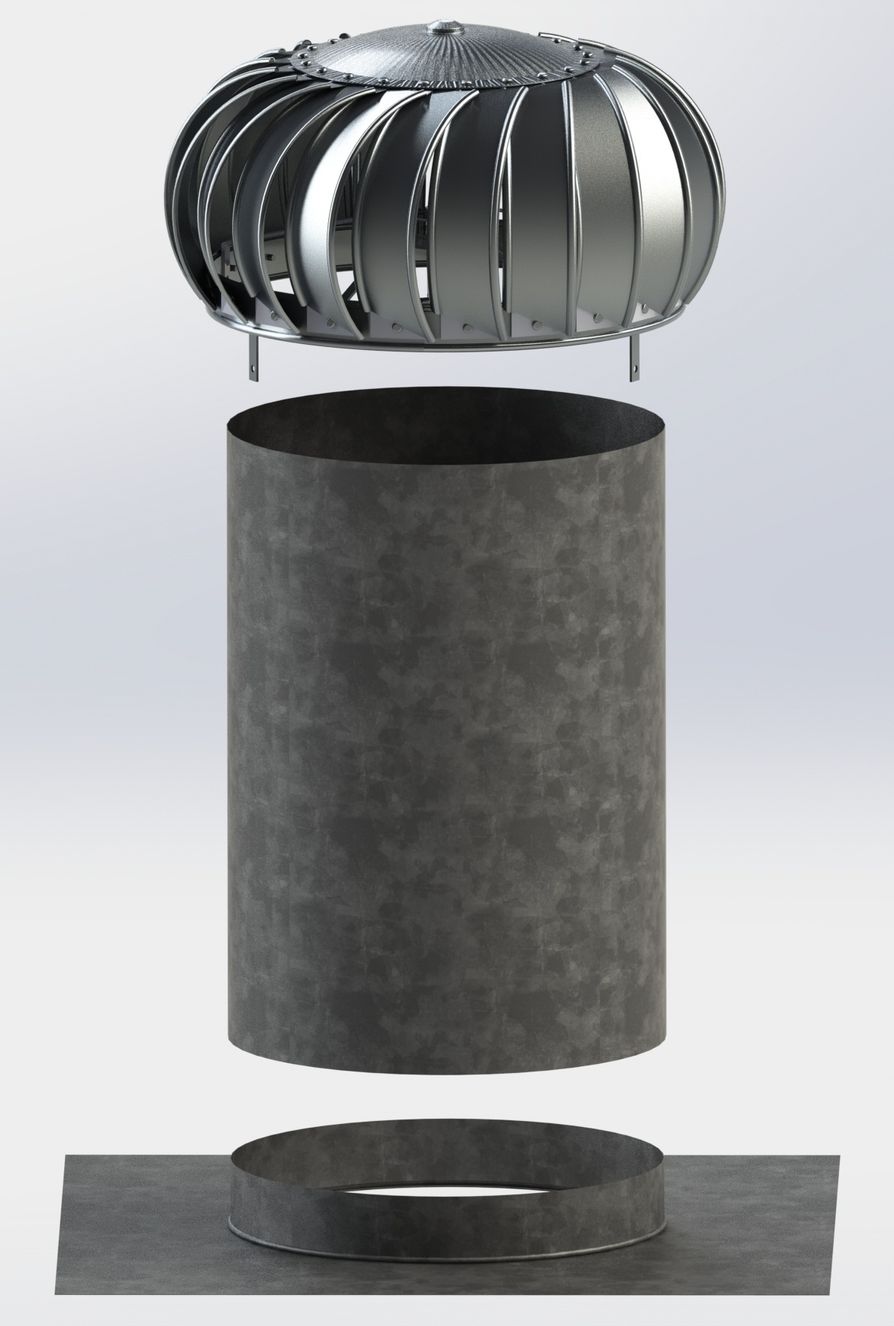 Features & Benefits
14" neck diameter
14" turbine moves up to 37% more air than the 12"
All-aluminium rust-free turbine construction
Extension and base are made of galvanized steel
Easy installation
Lomanco turbine - Lifetime warranty
Calculating ventilation
Ventilated area
Units needed
Wind speed
Exhausted air (m/3)
Flat roof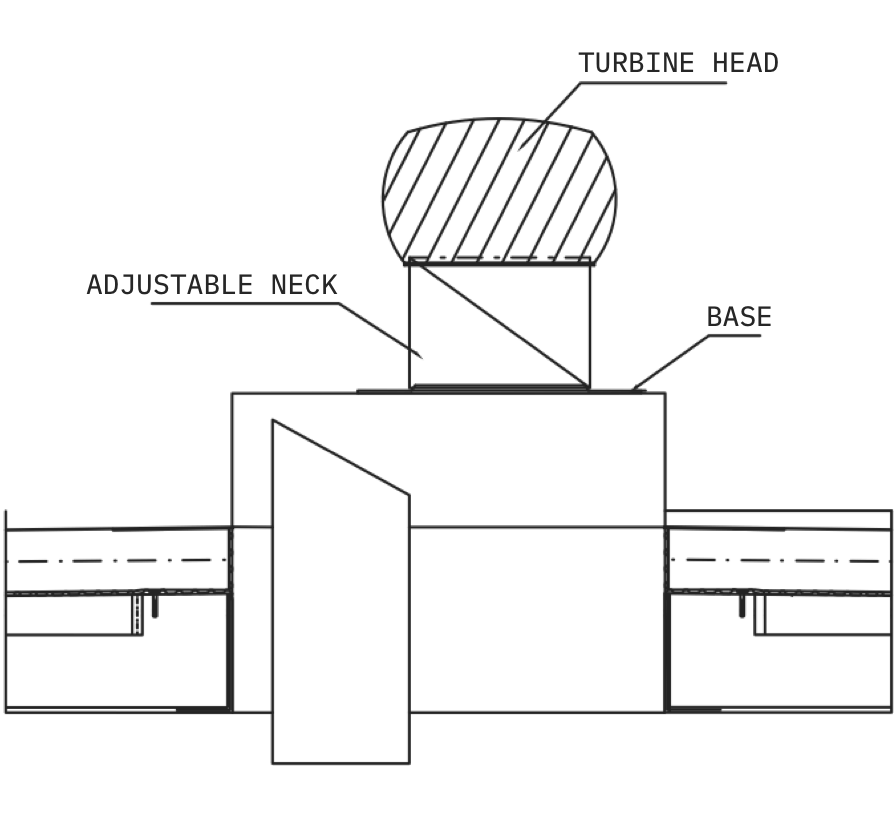 In the box
Turbine TIB14
14" extension part 50 cm
Square base
Screws
Installation Guide
Our tip
Set of turbine, a 50 cm extension part and a square base for easy installation.
Price list
Lomanco Price List
File size: 851.40 KB
Want to place an order?
Need help?
Installation
Installation Guide
Installation Guide TIB and TEB turbine
File size: 1.41 MB
Documents for download
Installation Guide BIB and BEB turbine
File size: 2.84 MB
RIBA Approved Presentation - Wind Powered Ventilation
File size: 2.04 MB