VILPE Alipai Ridge 27
Underpressure air ridge vent for ventilating roof structures of a felt roof with pitch of 27 degrees. Dimensions: Height 480/450/510 mm.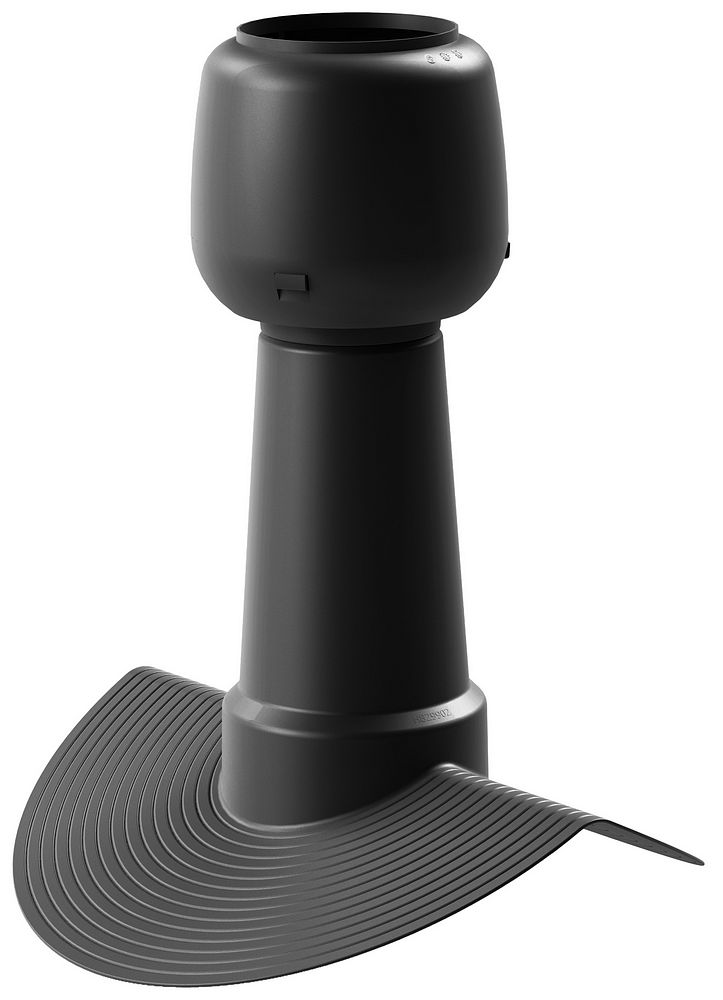 Product Description
The Alipai Ridge underpressure air vent can be used at the ridge of a felt roof for ventilating the roof structures and attic space. Alipai Ridge is installed on the ridge between two felt layers. Alipai Ridge is available for two different ridge pitches, 14 and 27 degrees. The pipe diameter of the 14° Alipai Ridge is 110 mm. The 27° Alipai Ridge is available in three diameters: 75, 110 and 160 mm. The Alipai Ridge includes a cowl to stop rainwater from entering the structures or attic space through the pipe. The Alipai 160 mm Ridge 27 (product no 73018) has been replaced with new VILPE® Alipai FLOW 160 ridge 27 (product no 730182). It has a new FLOW cowl and improved structure.
Dimensions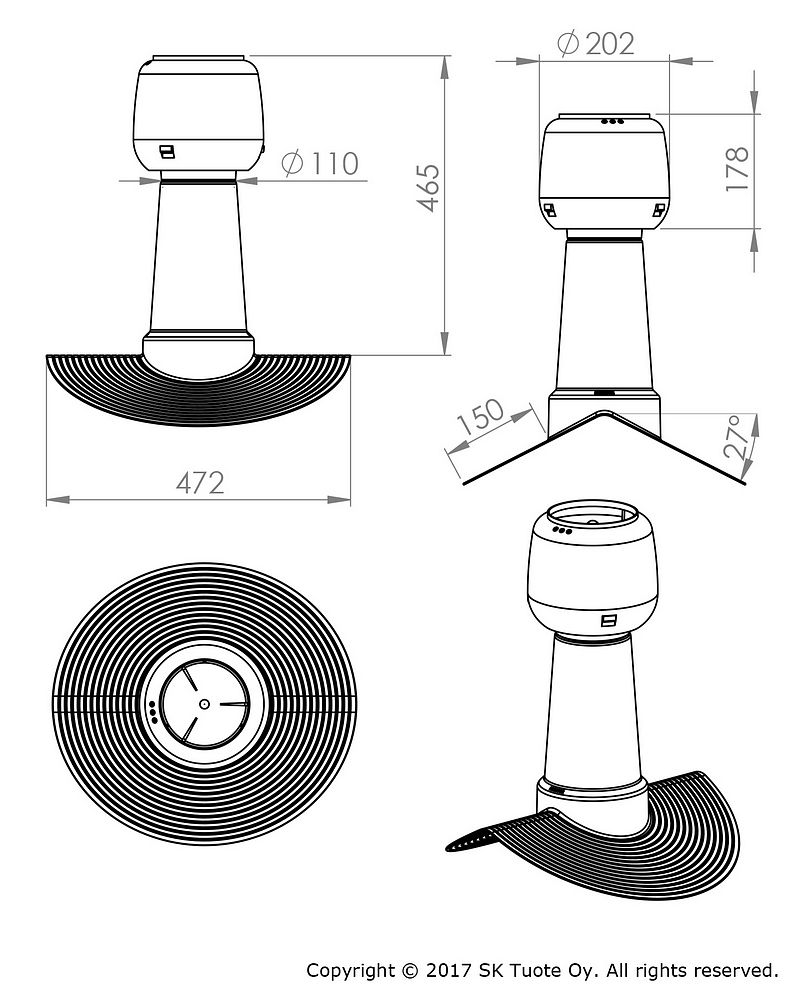 In the box
Underpressure air vent
Vilpe cowl
Price list
VILPE Price List
File size: 937.25 KB
Want to place an order?
Need help?
Installation
Installation Guide
instalation guide for Vilpe Alipai ridge 27
File size: 398.55 KB