Vilpe Systems
The VILPE® product family includes a complete selection of roof elements and terminal equipment for ventilation. VILPE® products form ensembles easy to assemble since all the installation tools and instructions are included in the sets. Uniquely long warranties only apply to ensembles with genuine VILPE® products.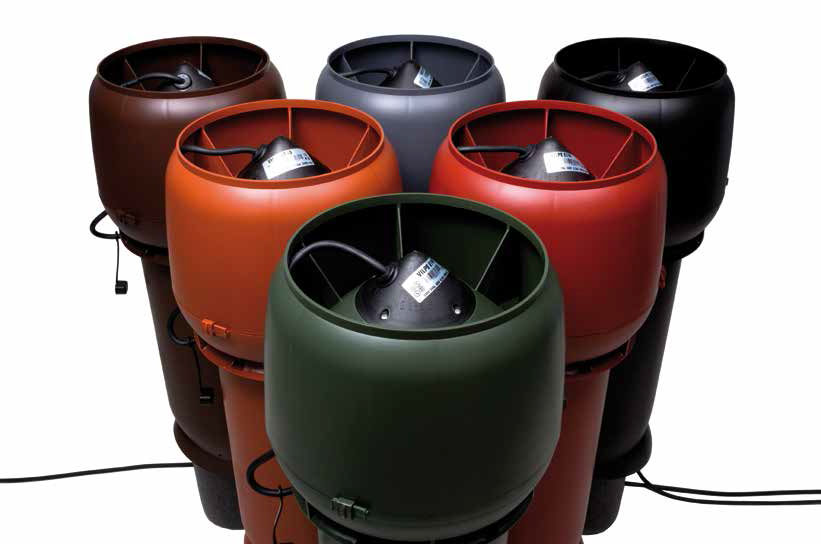 Innovative and easy ventilation solutions
The most extensive range of products and optimal storability
Alternatives for all types of roofing
Complete sets
Quick and easy installation
Totally waterproof end result
Harmonious design and colours that go well with roofing materials
40 years of manufacturing experience
Exceptionally long warranty
Want to place an order?
Need help?
About Vilpe
The story of our company began on April 1st 1974 when a new fastening innovation, mushroom-shaped fastener, was invented. One year later, the company SK Tuote Oy was founded and the new innovation let the newly-found company grow. In 1980s, VILPE® products became part of our product range and a part of Finnish landscape and construction culture. Now it's even easier to associate VILPE® products with their manufacturer because SK Tuote changed its corporate name to VILPE Oy in September 2018. The name change brought clarity to our business. Now the company's corporate name will be visible on every action. Despite of the name change, the core idea of our business has remained. We want to offer the best ventilation and special roofing supplies. We are constantly developing new innovations for changing needs of construction industry. We are excited about our newest innovation VILPE® IO which is an adjustable intake and exhaust air solution. In 2019, we will continue launching FLOW products, known for their new level of performance. After the launch exhaust ventilation pipes, it's time for FLOW roof fans. ECo FLOW roof fans have a new integrated service switch which will ease the installation and maintenance. FLOW roof fans are named after the duct size to facilitate the product selection. Just like all VILPE® products, both the production and R&D of FLOW products are in Finland. VILPE® products have a 20-year technical guarantee and a 10-year colour guarantee, which is a proof of outstanding VILPE® quality. As a family business, we always think about the future, not just the next quarterly period. Sustainable development has been an important part of our actions for a long time. Solar panels installed in 2017 produce the electricity in our office in Mustasaari. The amount of solar power of our energy consumption is about 10 percent. VILPE's solar power station was the largest in Vaasa region at the end of 2018. In addition, we have started using environmentally-friendly LED lights. We also pay attention to products' environmental impact and we attempt to reduce the amount of waste. We have also done the first MIPS calculations about the ecological footprint of products. VILPE® brings better indoor air quality, energy efficiency and longevity of structures to all spaces. We look forward to coming years and new solutions.