Dragon - Square Base
Cowls designed especially for smoke ducts – the unique construction makes it extremely durable against temperature. The Dragon self-adjusting chimney cowl is a device that uses the force of the wind to increase chimney draft. The cap always places itself in the opposite direction to the wind regardless of its strength or direction. It is mounted on gravitation based chimney duct endings: ventilation, flue (gas, oil) and smoke. Thanks to the special, patented, rotating system with ball bearings placed outside the cap, it can withstand the very high temperatures that occur when using a wood or coal burning stoves.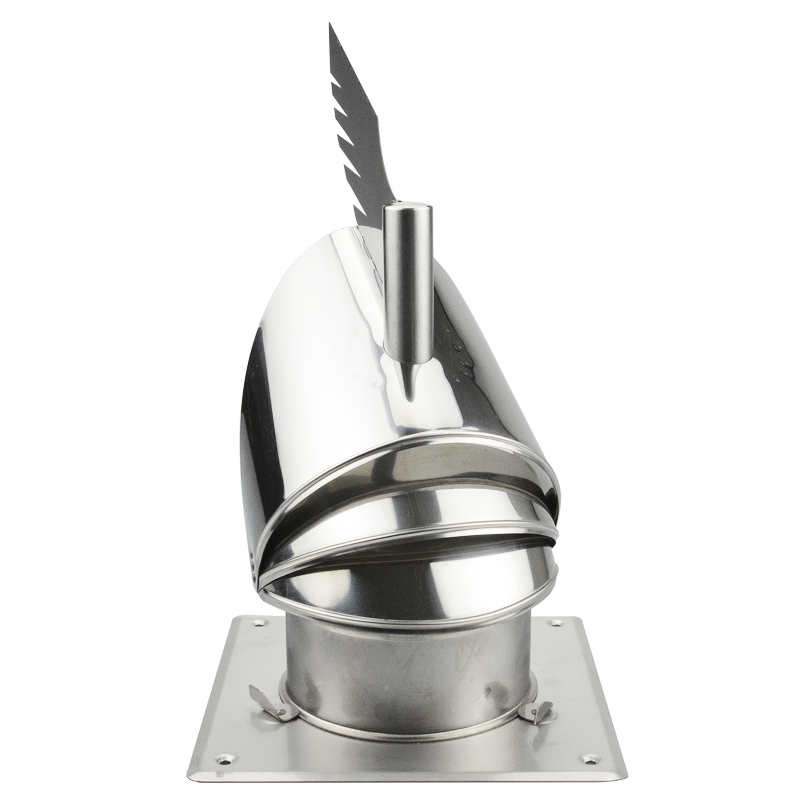 Features & Benefits
Ideal for stoves and fireplaces
Increases chimney draft
Prevents reverse draft
Extends chimney life
Reduces fuel consumption
Improves the quality of combustion
Attractive design
Stainless steel construction
Easy installation and inspection
Withstands temperatures up to 500 °C
Available inlet diameters (mm) 150, 200, 250, 300
Attractive design
Square base version
Dimensions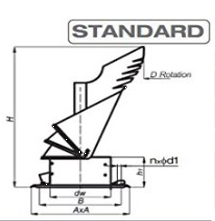 Maw. working temperature
500 °C
Our tip
Chimney cowls are available in two versions, one, with a flat openable square base, is suitable for flat chimneys, while the openable inlet pipe version is for installation on existing chimney liners.
The 300 mm version can not be opened.
Price list
Chimney Cowls Price List
File size: 281.81 KB
Want to place an order?
Need help?
Installation
Installation Guide
Installation Guide Darco Dragon
File size: 97.14 KB
Documents for download
Installation Guide Darco Dragon
File size: 97.14 KB
Chimney Cowls Price List
File size: 281.81 KB