Turbowent - Square Base
Chimney cowls are designed to stabilize and increase chimney draft in ventilation and smoke ducts. Chimney cowls are mounted on the top of chimney ducts. Their purpose is to prevent downwind, rain, ice build-up and bird nesting, but most of all they are designed to generate a chimney draft using the force of the wind. Chimney cowls are available in two versions, one, with a flat openable square base, is suitable for flat chimneys, while the openable inlet pipe version is for installation on existing chimney liners.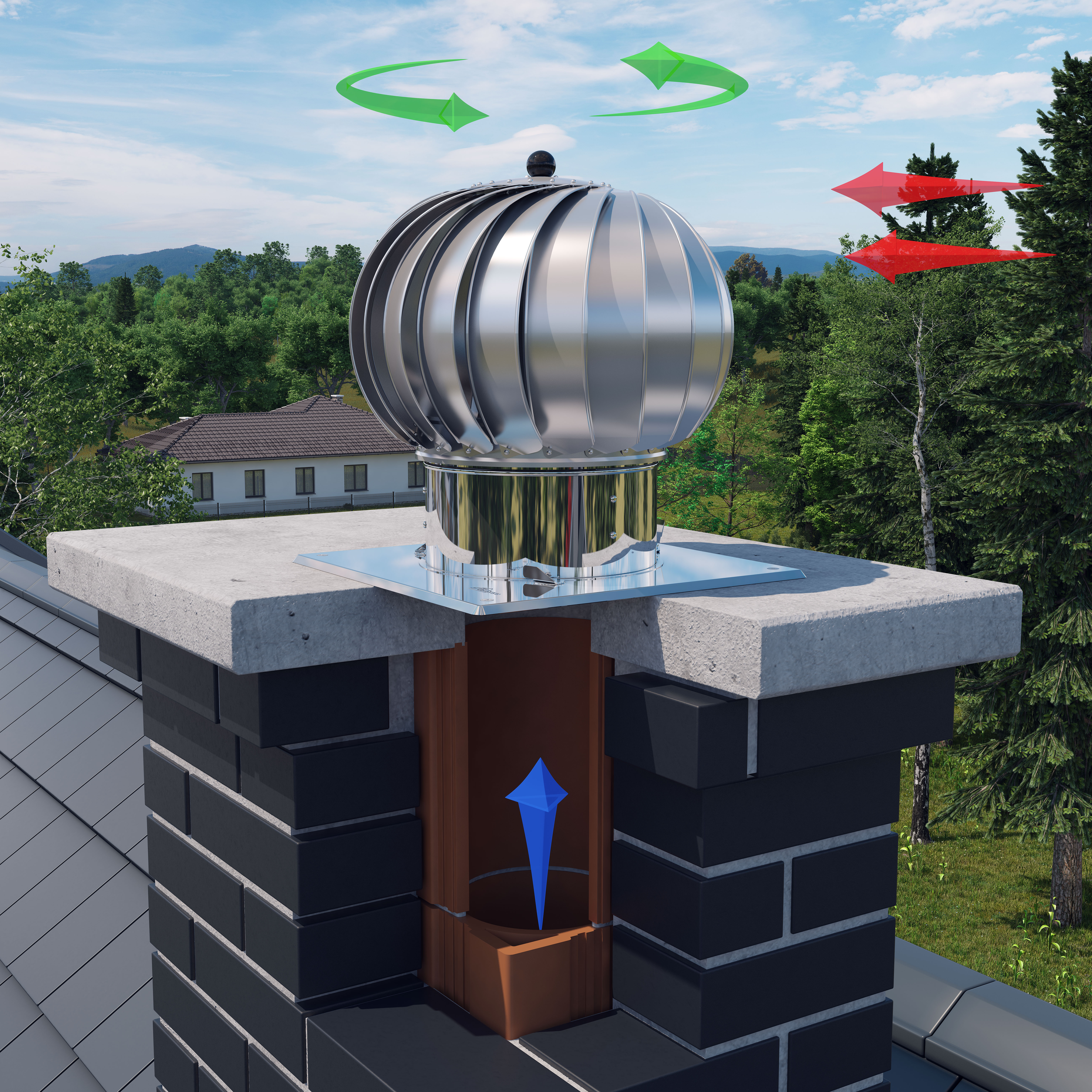 Features & Benefits
Increases chimney draft
Prevents reverse draft
Extends chimney life
Attractive design
Reduces fuel consumption
Improves the quality of combustion
Stainless steel construction
Easy installation and inspection
Available inlet diameters (mm) 150, 200, 250, 300
Square base version
Dimensions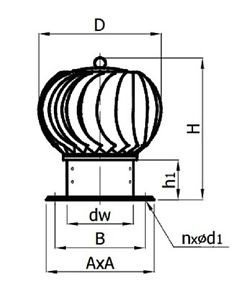 Max. working temperature
150 °C
Sound pressure level
26 dB
Our tip
Turbowent with a square base is a perfect choice for flat chimneys. The 300 mm version can not be opened.
Price list
Chimney Cowls Price List
File size: 281.81 KB
Want to place an order?
Need help?
Installation
Installation Guide
Installation Guide Darco Turbowent
File size: 95.52 KB
Documents for download
Installation Guide Darco Turbowent
File size: 95.52 KB
Chimney Cowls Price List
File size: 281.81 KB