VILPE 110P/IS/350 Ventilation Pipe
Insulated sewer ventilation pipe. A pass-through according to the roofing material is required separately, and a VILPE® Flex pipe if needed. If used as a radon ventilator, a VILPE® Cowl 160 is needed. Duct size Ø 110 mm, height above roof approx. 350 mm.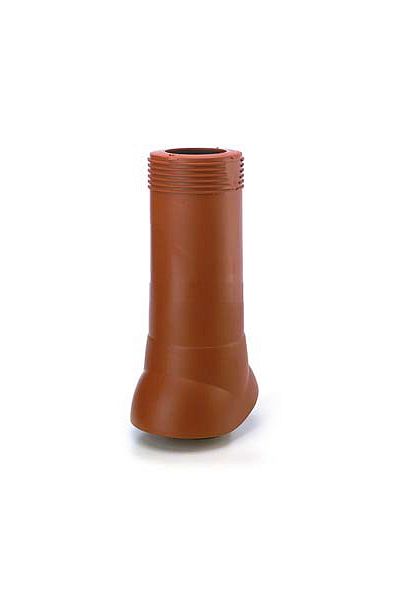 Product Description
An insulated ventilation pipe does not freeze in subzero temperatures, so that foul air can be exhausted from the sewer in the winter so that it does not cause smell problems. The insulated ventilation pipe is 350 or 500 mm high with an inside diameter of 110 mm and outside diameter of 160 mm. The ventilation pipe is available with or without a cowl. The height of the cowl is approx. 150 mm. The screws for installing the pipe to the roof pass-through set are included.
In addition to the pipe, a pass-through set is needed, chosen according to the roofing, and, if required, a flex pipe for easy connection of the ventilation pipe to the sewer pipe.
Dimensions
Brick Red - RAL8004
74139
Price list
VILPE Price List
File size: 937.25 KB
Want to place an order?
Need help?
Installation
Installation Guide
Instalation, operating and maintanance instructions
File size: 7.60 MB