VILPE 110C/IS/250 Ventilation Pipe
Insulated sewer ventilation pipe without a cowl. Installed on an on-site made sheet metal cone with opening Ø 170 mm. Duct Ø 110 mm, external Ø 160 mm, height 400 mm.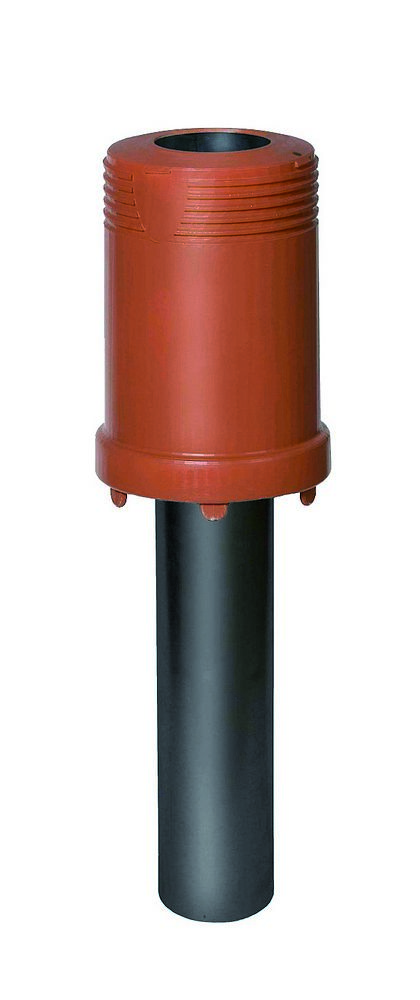 Product Description
A ventilation pipe for sheet metal roof cone is installed inside a sheet metal cone, which a sheet metal worker builds on the roof. The outside diameter of the sheet metal cone has to be 170 mm at the top. The pipe is insulated and therefore does not freeze in subzero weather and cause smell problems. The junction of the pipe and sheet metal cone is made tight by installing the sheet metal cone into the grooves at the bottom of the insulated pipe. The ventilation pipe for sheet metal roof cones is 250 mm high with an inside diameter of 110 mm and outside diameter of 160 mm. The ventilation pipe is available with or without a cowl. The height of the cowl is approx. 150 mm. The screws for installing the pipe to the sheet metal cone are included.
If required, a flex pipe can be purchased for easy connection of the pipe to the sewer pipe.
Dimensions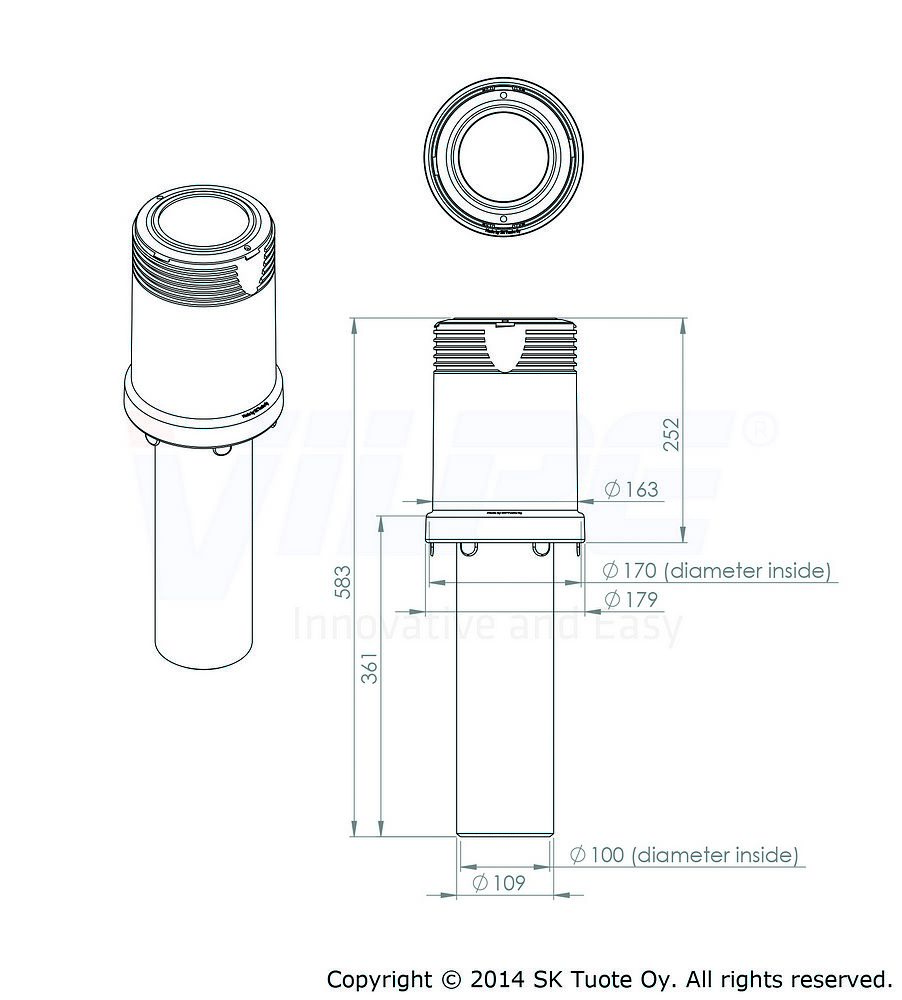 Brick Red - RAL8004
791109
Light Grey - RAL7040
791101
Price list
VILPE Price List
File size: 937.25 KB
Want to place an order?
Need help?
Installation
Instalation Guide