VILPE 75/IS/500 Central Vacuum Cleaner Exhaust
Insulated exhaust ventilation pipe for a central vacuum cleaner. With a cowl. A VILPE® pass-through according to the roofing material is required separately. Duct size Ø 75 mm, external Ø 110 mm, height above roof approx. 700 mm.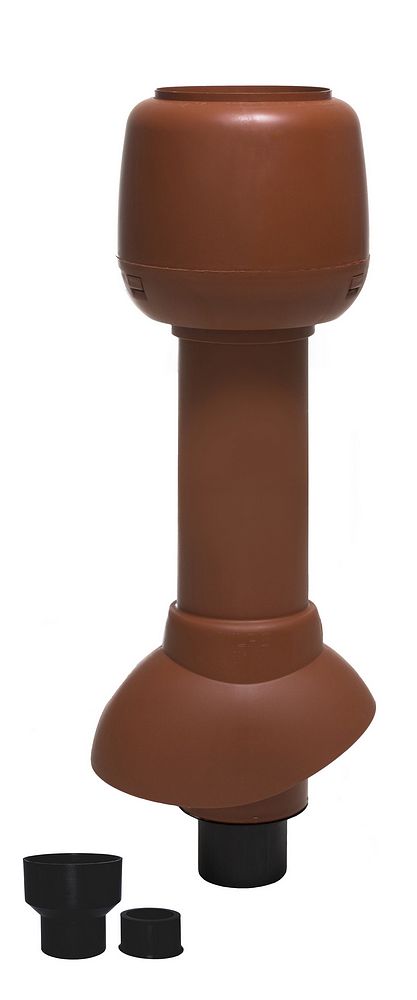 Product Description
The exhaust ventilation pipe for central vacuum cleaner is used to take the exhaust air from a central vacuum cleaner out through the roof. In this way, the sound of the central vacuum cleaner does not disturb the neighbors and the dust does not make the exterior walls of the house dirty, either. The insulated exhaust ventilation pipe is 300 or 500 mm high with an inside diameter of 75 mm and outside diameter of 110 mm. The exhaust ventilation pipe includes a 150 mm high cowl, a Ø 44/50 mm pipe connector and screws for fixing to a pass-through set. In addition to the exhaust ventilation pipe for central vacuum cleaner, a pass-through is needed to be chosen according to the roofing.
In the box
Exhaust ventilation pipe
Cowl
Adapter Ø 44/50
Screws
Price list
VILPE Price List
File size: 937.25 KB
Want to place an order?
Need help?
Installation
Installation Guide
Instalation, operating and maintanance instructions
File size: 7.60 MB