VILPE 160S 300x300 Exhaust Vent
Exhaust vent for a flat surface. Duct size Ø 160 mm, installation set 300 x 300 mm. The installation area must be at least the same size.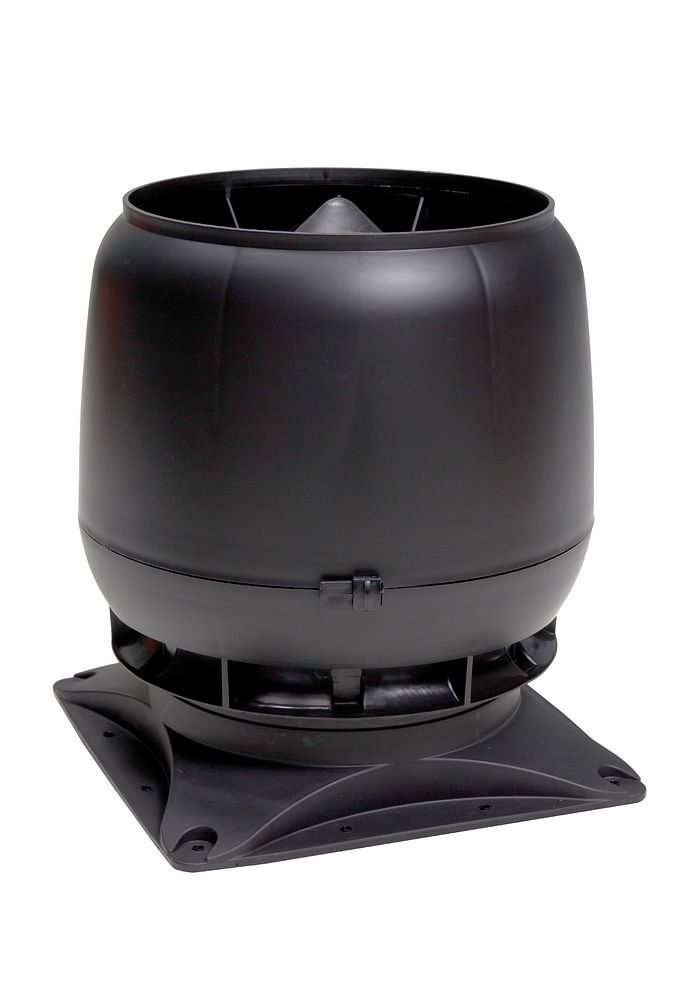 Product Desription
The S-series roof fans and exhaust vents are designed to be installed in the ventilation shaft, onto a silencer or in or other horizontal surface. Thus, they are also suitable for gently sloping roofs. The S-roof fans and S-exhaust vents are used, for example, in blocks of flats and terraced houses, when flat-specific ventilation is required. The S-series roof fan can also be used for modifying an old natural ventilation system into a mechanical one during renovation.
Dimensions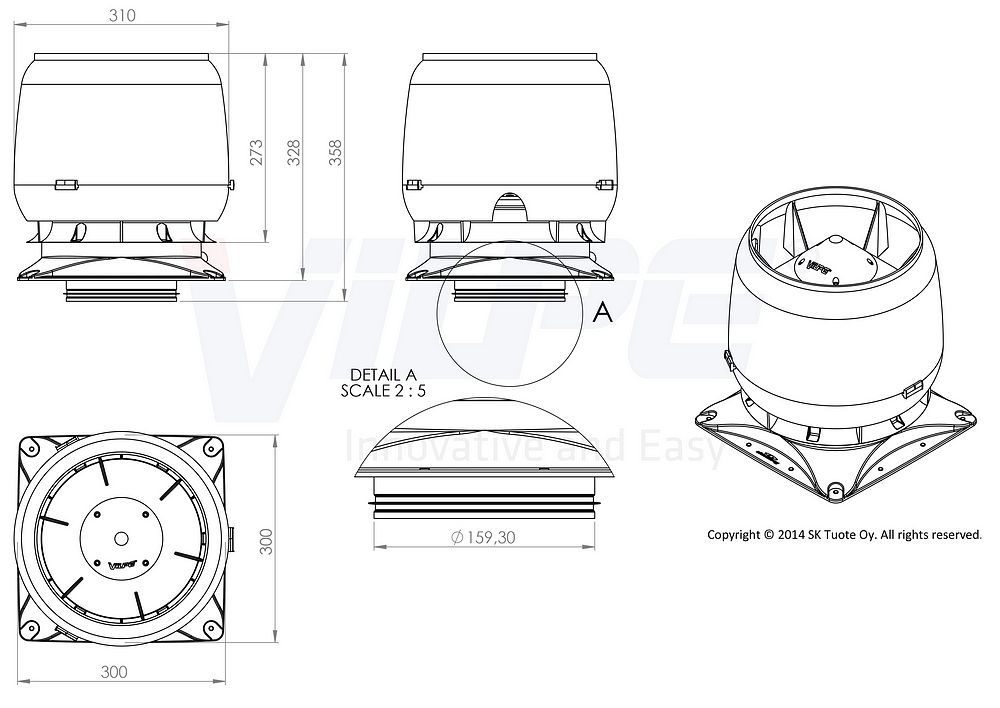 Brick Red - RAL8004
741829
In the box
Exhaust vent
Installation set
Adapter
Screws
Price list
VILPE Price List
File size: 937.25 KB
Want to place an order?
Need help?
Installation
Installation Guide
Instalation guide S-series all sizes
File size: 1.53 MB