VILPE Alipai Inclined
Underpressure air vent for ventilating roof structures of an inclined felt roof (with pitch of over 11.5 degrees). Dimensions: Height 686 mm.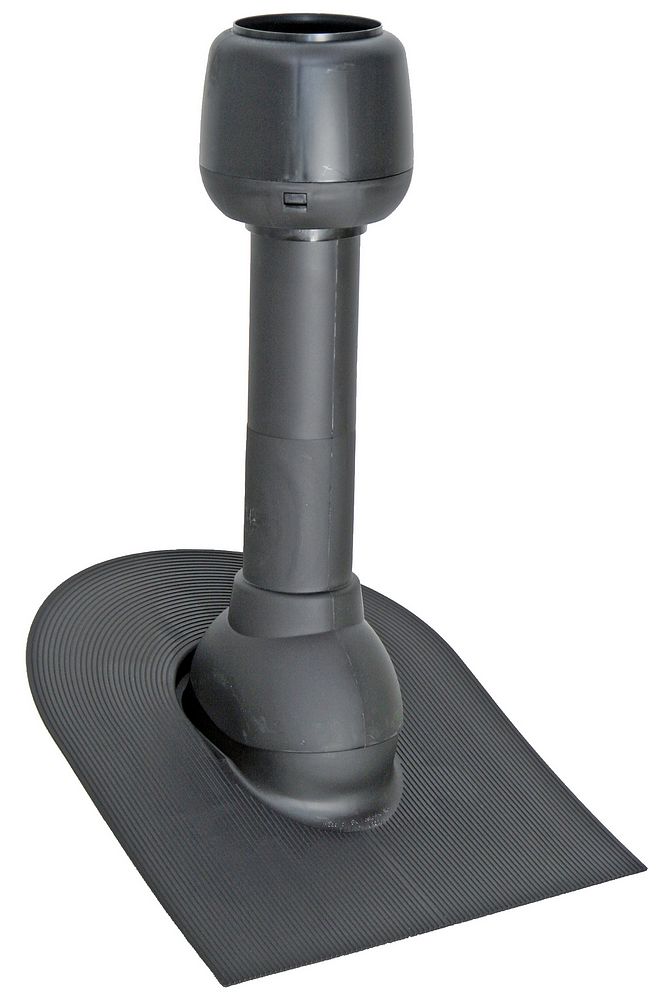 Product Description
The Ridge-Alipai low-pressure air vent can be used at the ridge of a felt roof for ventilating the roof structures and attic space. Ridge-Alipai is installed on the ridge between two felt layers. Ridge-Alipai is available for two different ridge pitches, 14 and 27 degrees. The pipe diameter of the 14° Ridge-Alipai is 110 mm. The 27° Ridge-Alipai is available in three diameters: 75, 110 and 160 mm. The Ridge- Alipai includes a cowl to stop rainwater from entering the structures or attic space through the pipe.
Dimensions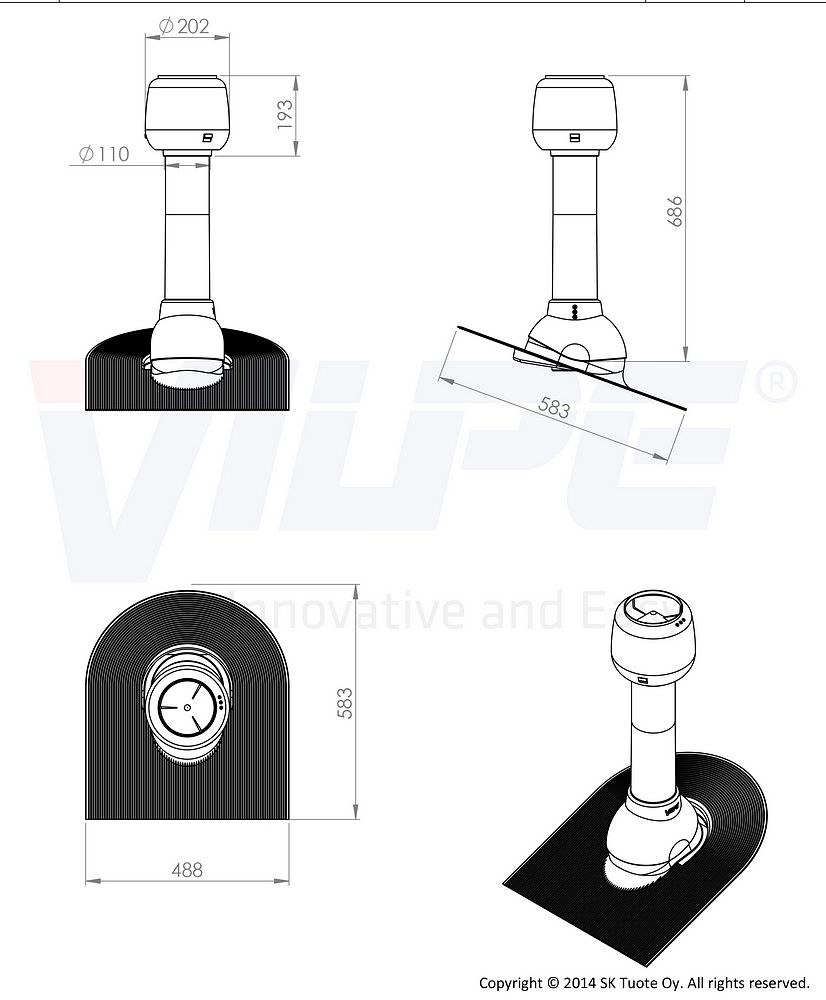 In the box
Felt pass-through
Underpressure air vent pipe
Cowl
Price list
VILPE Price List
File size: 937.25 KB
Want to place an order?
Need help?
Installation
Installation Guide
Guidlines for installation of Vilpe felt products
File size: 291.71 KB